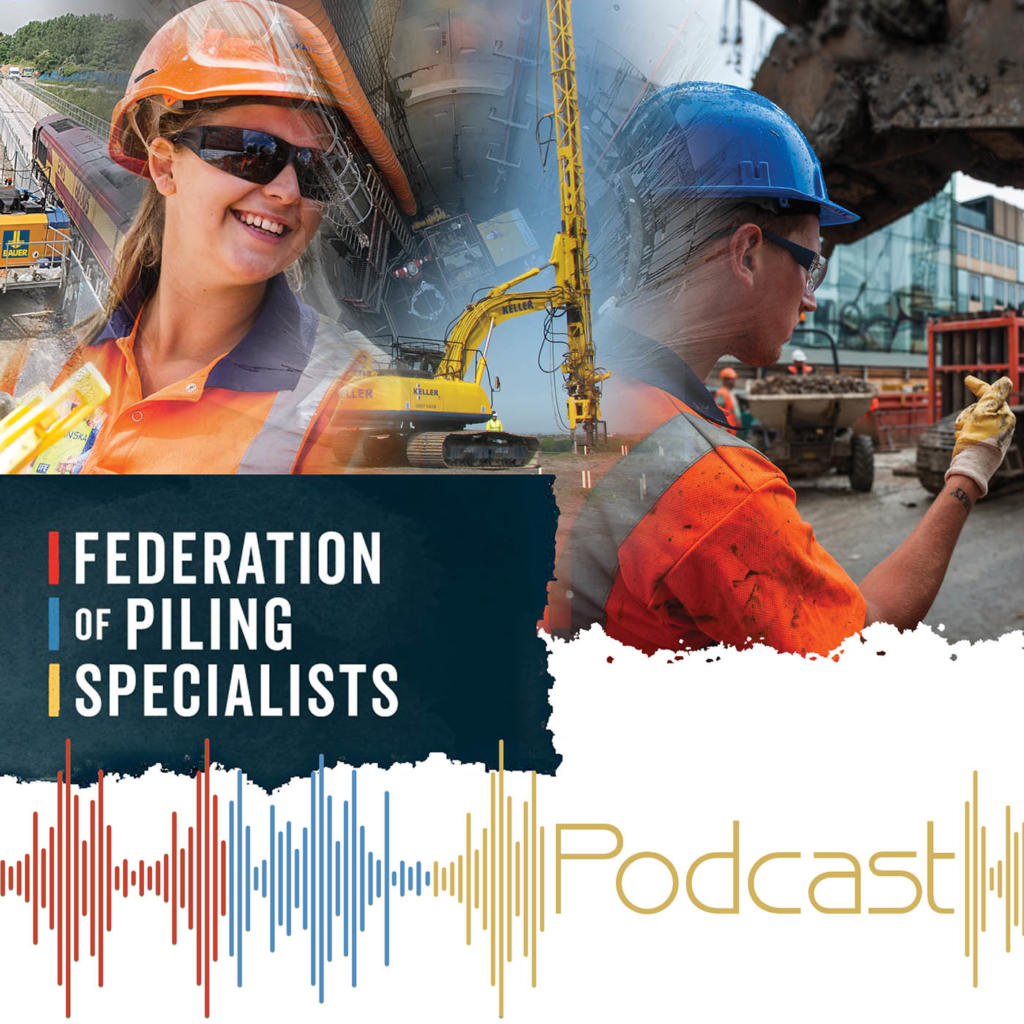 The second Federation of Piling Specialist' (FPS) podcast, sponsored by Soilmec, is due to go live mid-June, and like its inaugural podcast, which featured an engaging and forward thinking interview with Arup's Tim Chapman, promises to be just as interesting.
Packed with guest speakers, the podcast will tackle a wide range of topics, which will hopefully spark some lively off-line debate too.
Joining Steve Hadley as co-host is the FPS's Early Career's Group (ECG) leader, David Major, who will introduce listeners to the Group and its aims as well feeding back some of the issues raised at the meetings held by it to-date. David will also talk about the importance of CPDs and their role in ensuring the growth of professionalism of the sector.
Also, guest Tony Suckling of A-squared Studio will be discussing advanced designed both within his practice and in the future. In addition to the work it undertakes, Tony will be talking about how 'design' has changed and how it will evolve in the future.
Dave Trotter of Fatigue Science will be discussing the FPS initiative of fatigue in the workplace, and more about how fatigue negatively impacts every aspect of our working and homelife too. Gillian will explore topic in detail, as well as its work with the FPS on the project, and possible ways forward.
The podcast will be available mid-June on Apple Podcast, Spotify, and other channels. May's podcast is available here to listen to – https://podcasts.apple.com/gb/podcast/the-fps-podcast/id1513832554